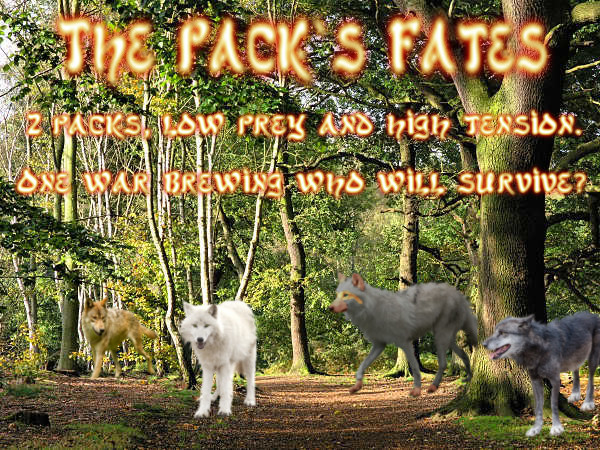 A New Semi-Realistic Wolf Role-Play :
The human race has been wiped out from the face of the planet, A virus killed them all off and along with other animals as the wolves were the only ones to adapt to them. 2 packs stood tall against the forests as they fought to survive and keep their pack alive and try to be the one dominant of the forest. Prey is running low slowly as prey takes a while to replenish, Tension is high as the packs sneak into each other's territories and hunt and steal food. Things are growing out of hand as both packs are struggling to survive and out do each other, but there is a darker evil in the forests they have yet to see. Will this darker evil combine the to packs for unity to fight the evil things lurking in the forest or will they continue to fight with one another to survive and watch one another pack mates die? It is up to you to decide your fate now, in which Alpha will you trust in or will you join the evil lurkers?
We Are Open To These Pack Ranks:
Night Shade: Currently Has An Alpha But No Beta Nor Delta! All High Ranks Are Open 
-Home Of The Fearless,Swift And Brave And Intelligent 
Mist Night: Currently Has An Alpha But No Beta Nor Delta! All High Ranks Are Open
-Home Of The Mysterious,Smart,Reckless, And Quite 
We Are Currently Closed For Staff Try-outs:

We might be looking for more staff but we are filled up on positions but you can still PM Alpha Steele about being  a Admin or Mod positions. Other than that we have great and friendly staff who are willing to go out of their ways to help you in needed just PM them or drop a comment on the CB if they there (: Staff is always online so don't be afraid to ask that's our job!
The Site Link: